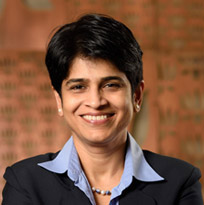 Dr. Kshama Fernandes
Managing Director & CEO, Northern Arc Capital
Kshama has extensive experience across financial advisory, consulting, and academia. Prior to joining Northern Arc Capital, she was Professor & Head of Finance at Goa Institute of Management. She has worked on consulting assignments for the World Bank, the Chicago Mercantile Exchange, Ministry of Finance, Government of India, and NSEIT. She was a core committee member of the Percy Mistry Committee on Making Mumbai an International Financial Centre and also developed the SEBI mandated certification programme for derivatives for the National Stock Exchange (NSE) and NCDEX. Kshama is an avid biker, sky diver, sailor, trekker and mountaineer.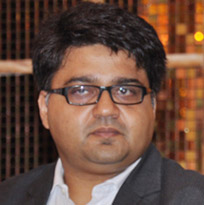 Chaitanya Pande
Independent Director
Chaitanya Pande has over 18 years of experience in Investment management with specialization in Fixed Income and Structured Products as well as valuation and portfolio risk management. A mathematics graduate from St Stephens, Chaitanya after completing a Post Graduate diploma in Finance & Corporate Strategy from IMI Delhi, started his career with Jardine Fleming before joining ICICI Prudential AMC. After an award winning stint of 10 years, as CIO & Head of Fixed Income, Chaitanya decided to set up Polymath Capital.
His efficiency in fund management also won him the title of India's Most Astute Bond Investor by Asset Magazine for the year 2007 and the coveted Business Standard Fund Manager of the Year (Debt) – 2011 in addition to several other fund awards.